The weather is now.
The weather is now.
The weather is now.
The weather is now.
The weather is now.
The weather is now.
The weather is now.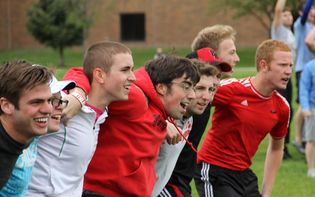 This summer Northland Camp is looking for about 80 staff members, from many different universities and colleges and all across the globe, to come serve with us for 8 exciting, life-changing weeks! This opportunity inevitably benefits both the staff member and our camp ministry: each staff member is personally discipled by a member of our Leadership Team, and we could not possibly serve all of our campers without the help of our counseling crew and support staff. If you are interested in serving as a counselor, operational team member, kitchen worker, custodian, lifeguard, retail associate, A/V worker, nurse, or in another area, please follow the links below to apply online.
How do I apply?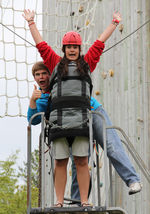 Complete and submit an online application. Online applications are quick, simple, and easily processed. You may also download and print an application below.

Download and print off two reference forms. Fill out the first section and then distribute them according to the instructions.

Conduct an interview (either in person or by phone) with a Northland Camp Recruiter. Please see below to find out when we will be near you!

Why should I work at Northland Camp?
Genuine discipleship is taught, modeled, and integrated into every staff member's life during a summer at Northland Camp. The philosophy of life-touching-life ministry is evident in our Camp Leadership, and this model of discipleship makes a lasting impact every year on our summer staff.
Every day at Northland Camp, each member of our staff has multiple ministry opportunities with campers and fellow staff members. The philosophy and experience gained during a summer here greatly contribute to future ministry.
Northland Camp staff are able to develop godly relationships during the summer that serve as a source of accountability and encouragement for many years. The experience of camp reveals one's true self, and this honesty leads to genuine change in many lives throughout the course of a summer.
God will do a life-changing work in your heart throughout the summer. Some of our summer '13 staff members share their testimonies here.
---
Staff Recruitment Travel
| Date | Location |
| --- | --- |
| "September 24-26 | 2013" |
| "October 7-9 | 2013" |
| "October 11 | 2013" |
| "October 21-22 | 2013" |
| "October 24 | 2013" |
Important Dates
| Date | Event |
| --- | --- |
| "June 11-22 | 2014" |
| "July 19 | 2014" |
| "August 2 | 2014" |
Staff Projects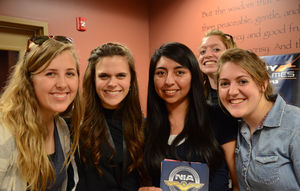 Our spiritual theme passage for Summer 2014 is Philippians 1:27-2:18. In preparation for summer, every staff member will memorize this passage, listen to sermons pertaining to this portion of Scripture, and complete a study guide and Life Principles project. The preparation work of our summer staffers is crucial for Staff Training week, POWER Groups, and staff unity!
Specific instructions will be posted here in the spring.
Before Arrival
Checklist Before Coming to Camp
Return contract and staff shirt info sheet.
Mail Laborers Together letters.
Complete staff projects.
Communicate ride share info.
Bring appropriate documents to Staff Registration (picture ID, Social Security Card, proof of health insurance, completed I-9, W-4, and direct deposit forms).
What to Bring
Alarm clock (without radio)
Fan
Backpack
Musical instrument (for staff orchestra)
Jacket/sweatshirt
Bedding for dormitory and cabins
Team color apparel
---
Please partner with us as we impact staff members' lives for eternity; for more information about Laborers Together, click here.